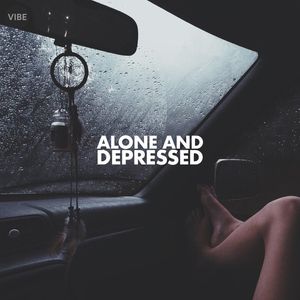 by Kristopher Houck 
We know that music stimulates much of the brain and can have many positive effects on learning and behavior. Music also has a direct effect on our mood, releasing or identifying our current emotions. That being said, if our emotions are so directly influenced by music, why would we want to re-experience the depressing stuff through sad music?  
Human psychology benefits from external empathy. Music provides emotional reinforcement or support that resonates with human feelings, amplifying a blissful state or releasing unresolved or repressed sadness. This is why songs with sad themes can be just as cathartic and therapeutic as songs that make you happy. Music is about resonance with human emotions.   
Just like music, human emotion has much nuance and is rooted in psychological harmony or dissonance. Facing sad or depressed emotions are an important part of the healing process, and this is where music can play a critical role. Listening to sad or depressed music can tap into an existing sadness or depression and provide emotional release. Songs that address a form of trauma (such as heartbreak) and other genres and forms of music that elicit sad or depressed emotions from a listener are psychological relief valves. 
Emotions are powerful and can sometimes be overwhelming for people. If music is a cathartic release for people, then it makes sense people would resonate with a certain type of music to move through pain or sadness and find closure. Sometimes, people like to listen to music that reflects their current life situation. Listening to sad music when you feel sad can provide assurance and support that either you aren't the only person suffering or that to suffer is to be human. This is why playlists such as VIBE's 'Alone and Depressed' are so popular. 
Furthermore, there is scientific evidence that sad music can actually be pleasurable, stimulating the hormone prolactin which is a chemical that deals with grief. When the body releases this chemical expecting to adapt to a trauma, but the traumatic event does not happen, the body is filled with excess prolactin that can affect the body in other pleasurable ways (1). 
Music, because it is so influential on emotion, is powerful. But human emotions are complex, dynamic, and ever changing. Listening to sad music is not a universal remedy for people feeling sad, lonely or depressed. People may prefer to listen to happier music when they feel depressed to aid in facing their sadness head on. At the end of the day, music provides us the key to connect with our emotions. 
Personally, I find sad music to be soothing and it helps me to navigate and understand my own emotions. I can find myself within the words and apply these stories to my own life. Maybe it will help me find a solution or feel closure. Maybe it validates my anger or helps to relieve some anxiety. Knowing that other people go through the same things we do can always help to settle a fear. Sad and depressing music has its place for everyone and absolutely has the power to help. Everyone listens to music and everyone has trauma. I believe that the sad stuff is just a reflection of that. 
Kristopher Houck is a founding partner and the artistic director of Artemis Music. He has a B.Sc (Psychology) degree from the University of Central Florida (2019) and over a decade of musical theater and orchestral experience as a singer, performer and multi-instrumentalist. 
---
1. Huron, D. (2011). Why is sad music pleasurable?:  A possible role for prolactin. Musicae Scientiae.